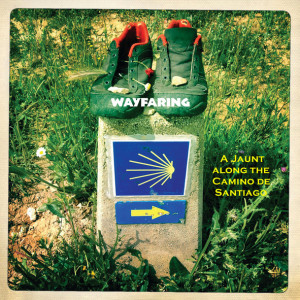 In Episode 30, we welcome Scott "Squatch" Herriott back to the show to discuss his film Wayfaring and his jaunt along the Camino de Santiago (or Way of St. James).  The trail starts in France and ends near the coast of Spain and was one of the most important Christian pilgrimages during the Middle Ages.
Starting in 1985, modern day hikers have increasingly followed the path – with over 200,000 "pilgrims" hiking the route each of the last few years.  In the podcast, Squatch talks about his adventures on the ~518 mile trail and offers up some suggestions for prospective thru-hikers.
For more information on Squatch and his films, click here!  And watch out for his latest release,  72 Days In Iceland, which will be available for streaming (and on DVD) this February.  In the last ten minutes of the show, Squatch provides a preview and also hints at his next great adventure.  Click below for the audio interview.
Subject: Wayfaring
Interviewees:  Scott "Squatch" Herriott
Interview Date:  January 15. 2016
Runtime: 54:07
Download Now: Wayfaring (WMA format 38.6 Meg);
Wayfaring  (MP3 format 103.9 Meg)
You can follow or subscribe to this podcast if you click here (via Blubrry, Facebook, Google+, iGoogle, iTunes, RSS, Twitter, Stitcher, Yahoo, Zune). Or click this link for a complete list of N2Backpacking podcasts.