It was a beautiful day for a hike last weekend, and we mixed in some geocaching with the boys as we hit the trail. Here's the view from the Roswell Mill parking area looking down at the bridge over Vickery Creek (which is also called Big Creek on some maps).
Pack 623 quickly found the first geocache which was just south of the bridge and hidden in a small crevice on the side of the hill near Vickery Creek.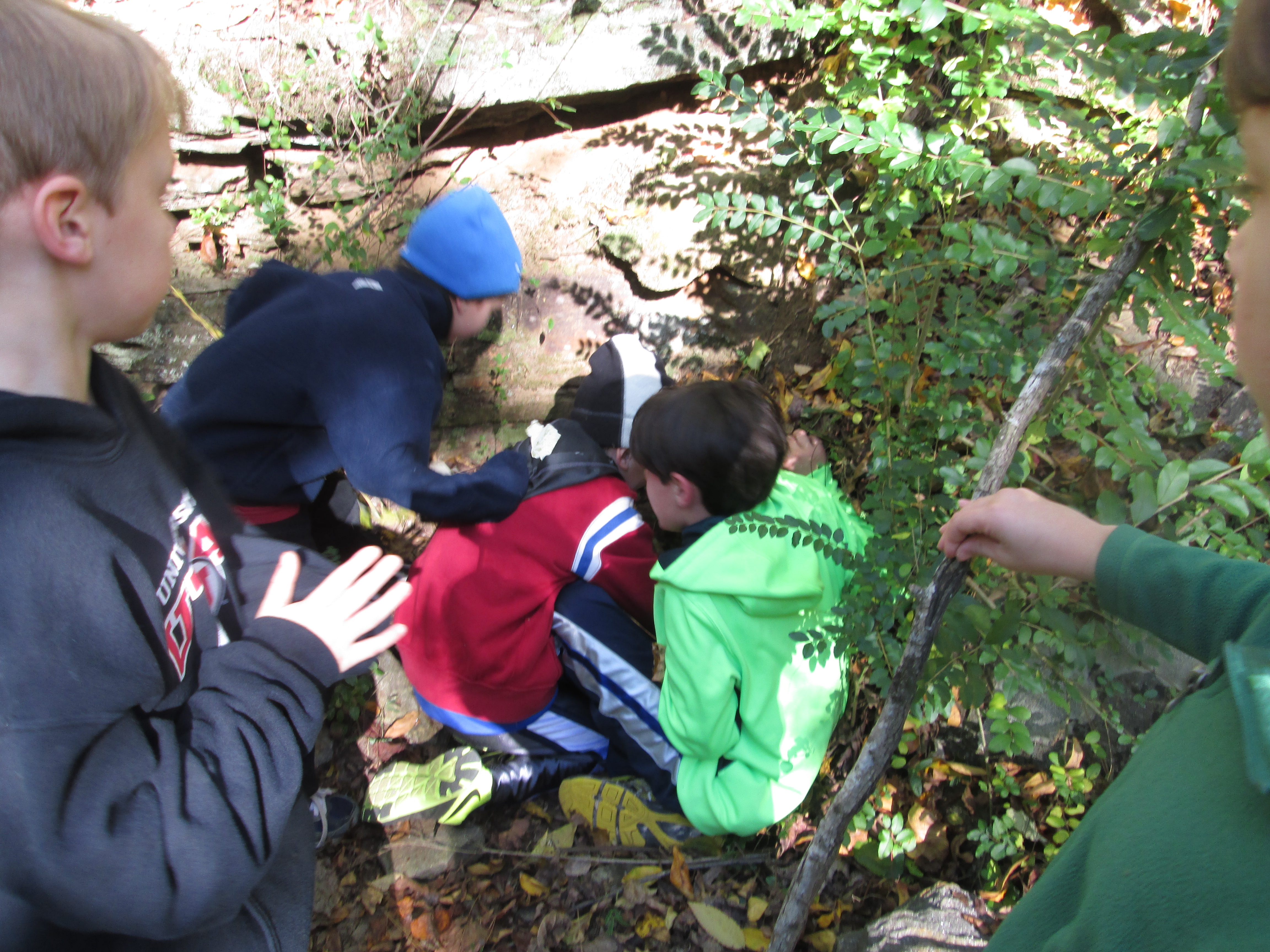 But this was a family event – and even the girls were in on the action. Here the kids are excited to find a few prizes in the camouflaged tupperware container.
Then on to the next geocache! After a wrong turn (and hike down Vickery Creek), we got the group back on track and headed across the bridge to explore the dam and historic mill ruins along the trail. They date to the 1850's when the mill serviced the town.
And the kids enjoyed hiking to the base of the dam as well. It was all we could do to keep them from getting in the water.
Two more geocaches are located up river from the dam. So off we went to find them – with the boys running ahead seeking the hidden treasure. We finally caught them as they searched the woods for the second geocache.
The second and third geocaches were deeper in the woods and harder to find – but the kids prevailed. Here they are doing their "Vickery" dance.
And of course they had to throw in a pipe crossing just to rattle the parents. Fortunately no one fell in the water – it was cold today.
Then off to the recently opened Moxie Burger which looks down on the Roswell Mill from the ridge above the river. Burgers and brews – what a great way to finish up the day. And the sunset and moonrise from the patio was beautiful this evening.