Panthertown Valley is one of my favorite hiking spots in North Carolina. It is located near Cashiers, NC in the western section of the State and was purchased by the Nature Conservancy from Duke Power in 1989. Panthertown is now part of the Nantahala National Forest and has been growing rapidly in popularity – especially over the last ten years.
Schoolhouse Falls is one of the most popular waterfalls in Panthertown. When we first visited Panthertown in 2001, there was only the occasional day hiker at Schoolhouse Falls, but these days you will likely have lots of company – especially on weekends!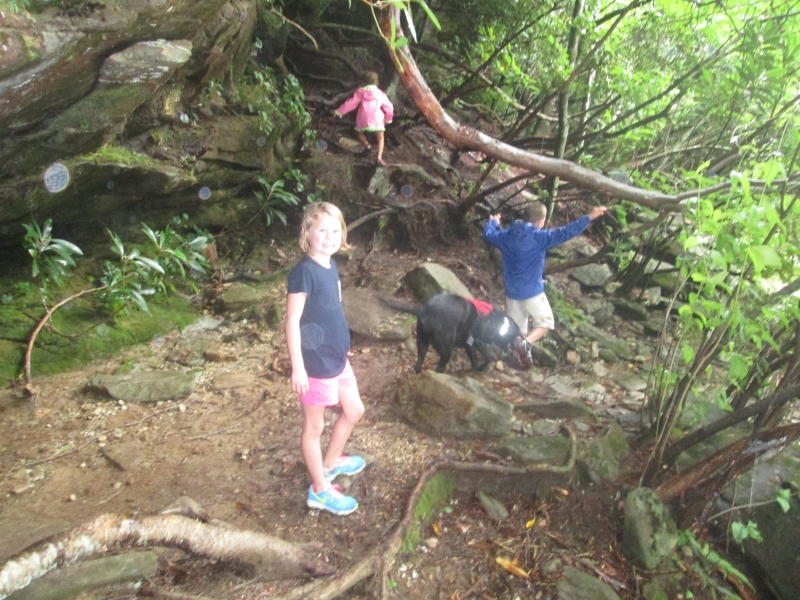 But it's definitely worth the trip. You can hike behind the Schoolhouse Falls and take some really cool photos. The trail is rocky and slippery but no match for energetic kids!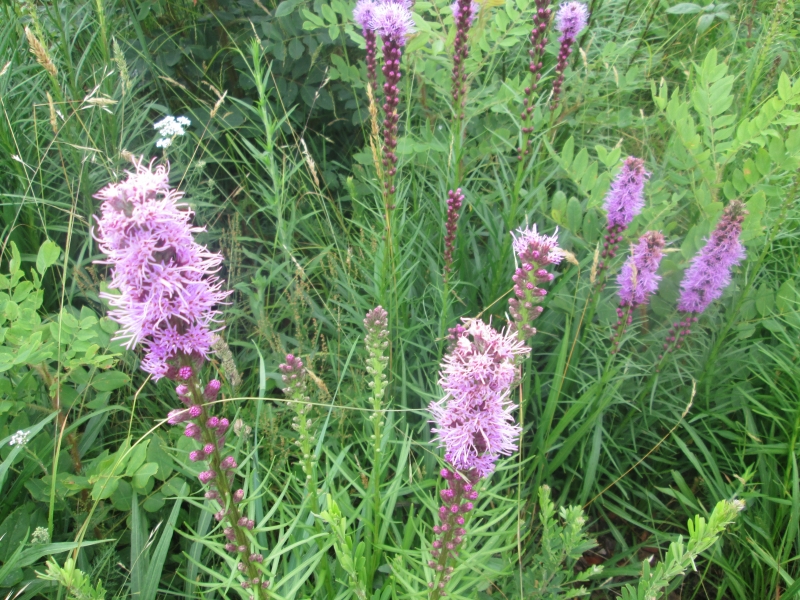 Many visitors come to Panthertown to see the 20+ waterfalls in the ~6300 acre valley, but in spring and summer there are many beautiful wildflowers along the trail.
It rains around 91 inches per year in this area which is more than double the precipitation that the major cities get to the east in Charlotte and Raleigh. So no surprise there are such great waterfalls and wildflowers in this forest.
The kids hike back to the trailhead with our wives, and Alec and I backpack deeper in to the valley to camp at one of our favorite falls on the Tuckaseegee River. Our friend Roger (aka The Camel), hiked in earlier in the morning and has already set up camp.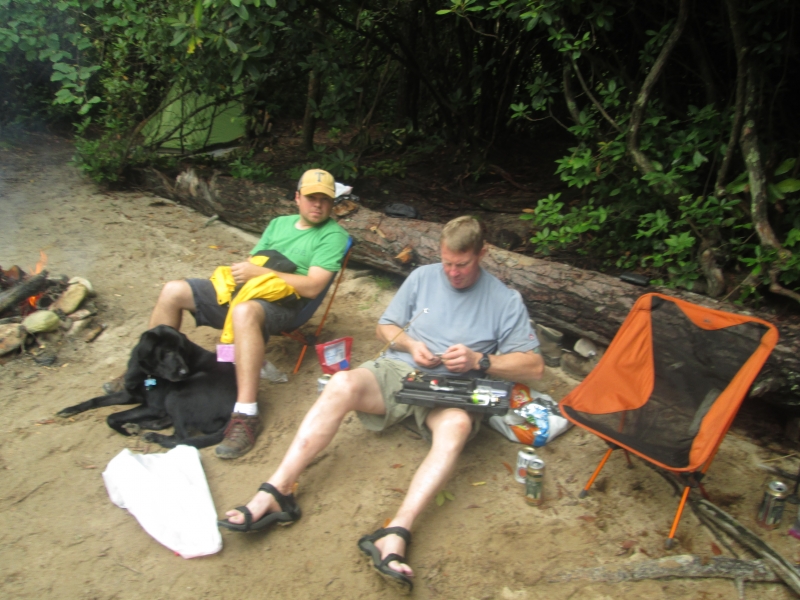 Roger is determined to catch a trout in the river. He rigs up and hits the water. The streams in the Valley have lots of 4-8" brook trout.
The pool at the base of this falls has produced many trout for us in the past – and once again it delivers.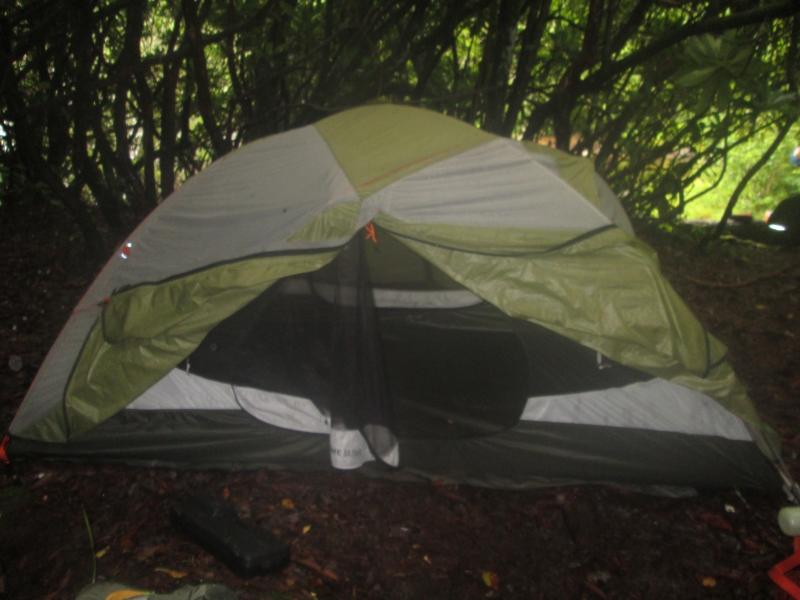 I pitch my tent while Alec and Roger test the waters. It rained most of the morning and thunderstorms are forecast for the evening hours. So I tuck in under a canopy of rhododendron for some extra cover.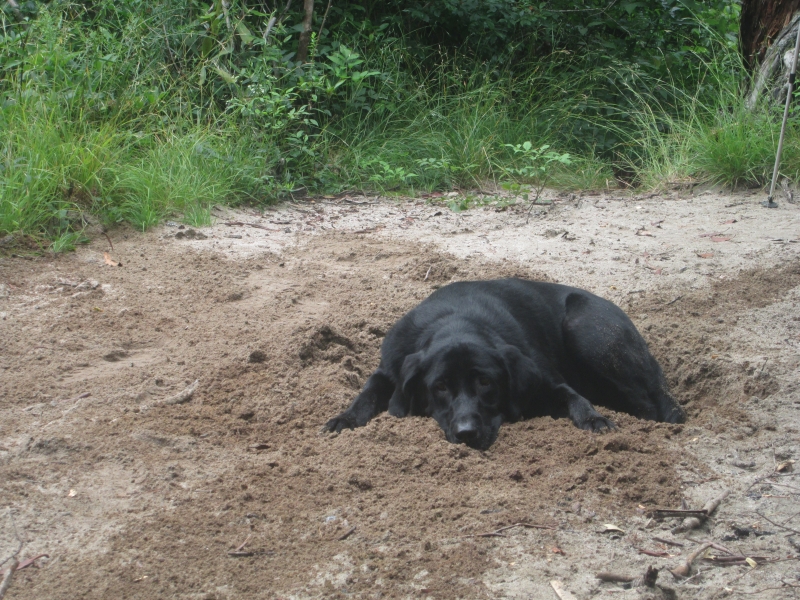 In the meantime, the dog burrows in to the sand to rest. He's hot and tired from the hike in to the campsite.
Fortunately, the thunderstorms pass to the North and leave us with only a few sprinkles. So we relax next to the falls and set in for some dinner.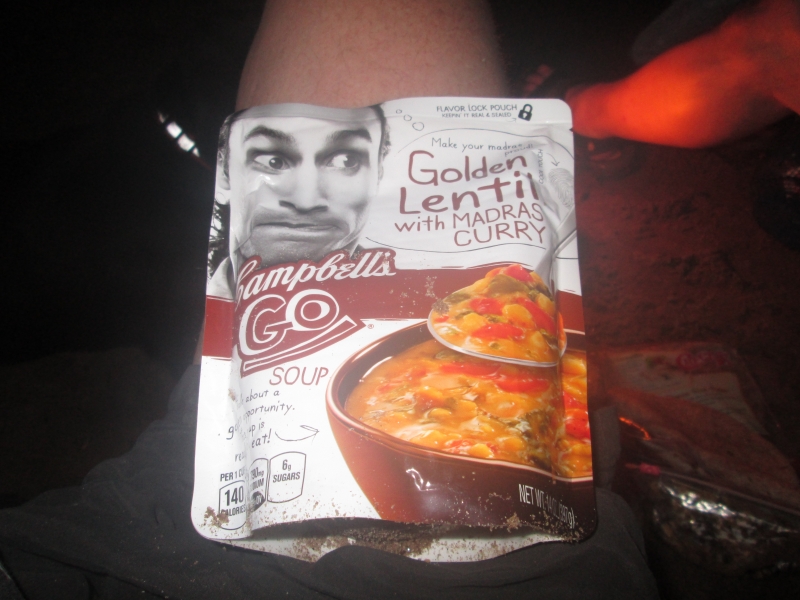 Burritos mixed with rice, vegetables, and some Campbell's Lentil soup mix is on the menu for the night. Round 1 is successful, but my stove gets knocked over and Round 2 ends up in the sand! This doesn't seem to bother Boone Dawg and he gets and extra meal tonight.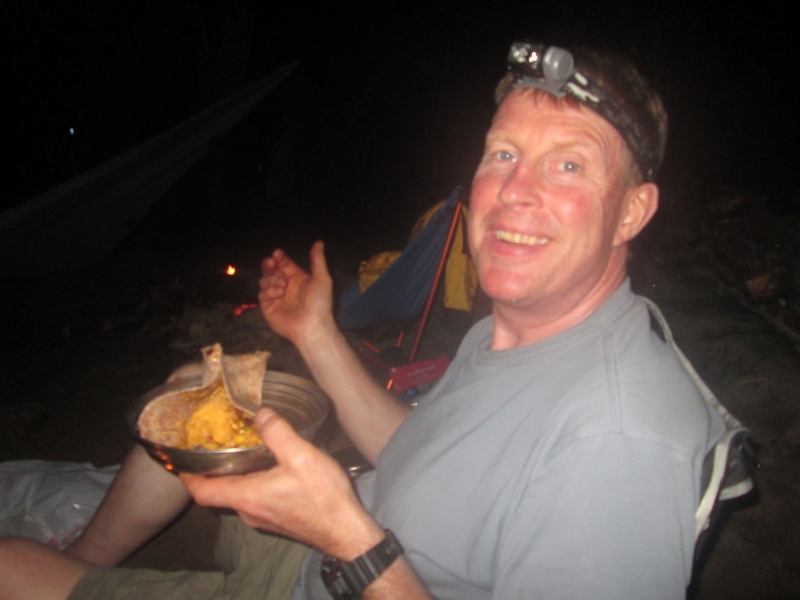 Roger is a fan of the stuffed Burrito! And he enjoys busting my chops for knocking over our dinner.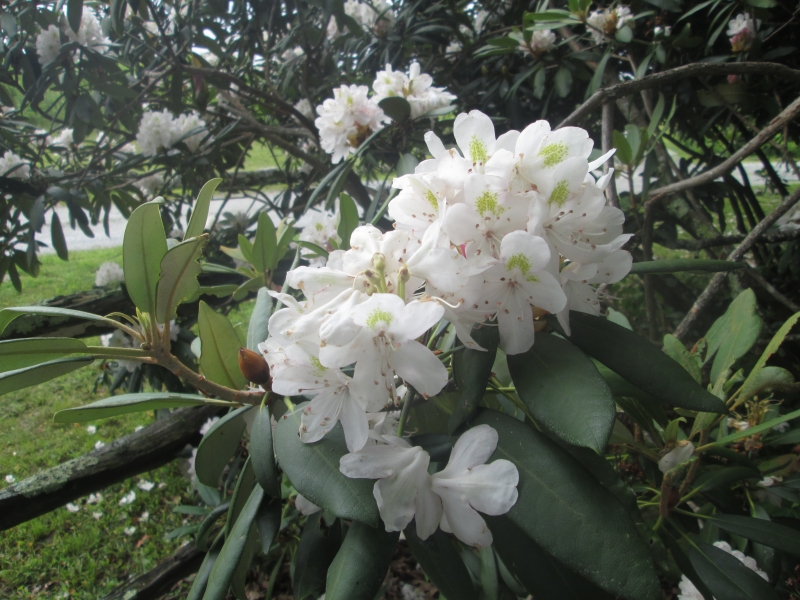 It rains hard overnight, but the Trail Gods smile on us the following morning – with cloudy skies but no storms for the hike out.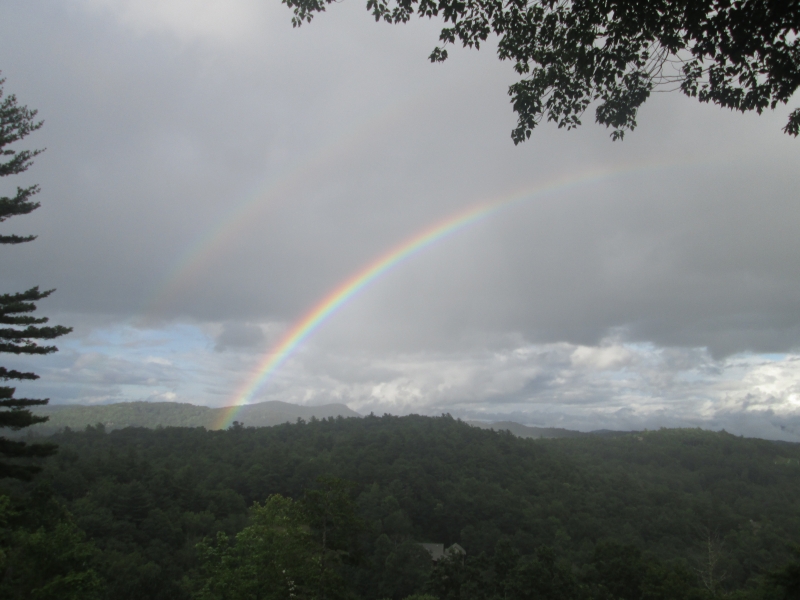 We are back at the mountain house and off the Trail by the time rains finally come – under cover and watching a double rainbow light up the sky. ~91 inches per year – no doubt – and maybe even 100+ inches in 2015. But we'll be back…